About ArtistWorks
Our Teachers
Each hand-selected ArtistWorks online music teacher brings many years of performing, recording and teaching experience to their online Video Exchange® method that they want to pass on to players of all skill levels. Our online faculty possess that rare combination of virtuosity and teaching excellence.
See All Teachers >
Vision
ArtistWorks is dedicated to providing anyone, anywhere in the world with affordable, interactive access to some of the greatest music teachers in the world. Our mission is to "Teach the World Music". ArtistWorks' patented Video Exchange® Learning Platform connects master teachers with enthusiastic players in an industry unique social online learning environment where each interaction becomes a learning experience for all. Our goal is to provide the most comprehensive music education destination available online.
History
In 2008, former AOL executive David Butler set out to finally master jazz guitar. With no acceptable teachers in his area, he and Patricia Butler eventually built a revolutionary online platform that enables anyone with an Internet connection to get ongoing, personal feedback from one of our hand-selected virtuoso teachers, on their own schedule, at their own pace. Today, ArtistWorks, LLC. hosts over 50,000 video lessons, features 35 teachers, and has taught tens of thousands of students from over 80 countries.

In March 2015, ArtistWorks joined the GSV EdTech Innovation Labs in Silicon Valley and in June was awarded a US Patent on its core technology of Video Exchange Learning. In May 2017, the company received academic accreditation as a supplemental education provider from the Accrediting Commission for Schools at the Western Association for Schools and Colleges.
Video Exchange Technology
Each online learning school is built around a massive core lesson library that guides members from the fundamentals to advanced techniques. Whenever players have a question, ArtistWorks' patented technology allows members to submit practice videos and get personal video responses from their teacher. Each video interaction between teacher and student is paired together on the site and made available for all members to learn from. These Video Exchanges form the basis of an ever growing, ever changing online learning experience that is superior to a real classroom and provides the most convenient and effective way to learn online.
Executive Team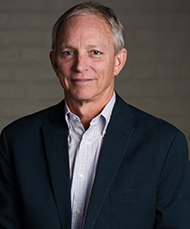 David Butler,
Chairman, CoFounder ArtistWorks, LLC
Born in Memphis, Tennessee and possessed at an early age with an interest in music and a talent for computers, David graduated from the University of Maryland in 1980 with a degree in Computer Science. After a diverse career in computers and technology that included satellite ground tracking stations and ocean floor mapping, in 1988 David joined Quantum Computer Services, later to be known as AOL. Leading a small team of programmers, David and his team wrote the original AOL 1.0 software. An eleven-year AOL career culminated in him becoming the VP of Technology and Strategy for the Technology Division.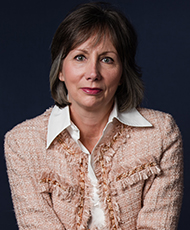 Patricia Butler,
CEO, CoFounder ArtistWorks, LLC
Prior President & CFO of ArtistWorks, Former AVP, Private Client, Merrill Lynch. Bachelor of Arts Degree from Pennsylvania State University. In 2013 Patricia designed the business plan and enhancement of the Online Video Exchange Learning platform to focus on learning outcomes for use with myriad performance style skills, including music, in formal education and lifestyle learning, allowing the concept to reach large global markets.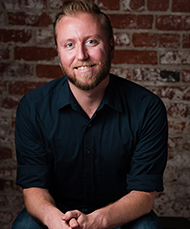 John Graves,
Vice President, ArtistWorks, LLC
A 2010 graduate of the acclaimed Expression College of Digital Arts and professional musician, John Graves has risen from cameraman and audio engineer to Vice President at ArtistWorks.  He embodies the mission and brand of the company by not only running daily operations and working with the executive team, but solely recruiting the remarkable talent ArtistWorks has worked with since early 2014.