On Banjo

with Alison Brown
Grammy-winning banjoist Alison Brown shares an approach for learning 3 finger/Scruggs style banjo that focuses on helping you make music quickly. Through a guided series of lessons for players of all skill levels, Alison offers a fundamental banjo toolkit for the 21st century designed to help students develop fluency on the fingerboard, feel comfortable improvising in jam sessions, and augment their playing with intermediate and advanced techniques including melodic style, single string, and chord melodies. Students have access to over 150 lessons, tablature, and play-along tracks professionally recorded at Compass Sound Studio in Nashville, as well as the option to submit videos directly to Alison for feedback.
Multiple Banjo Picking StylesMusic Theory + Improv
100+ Play-Along TracksBanjo Tabs + Written Materials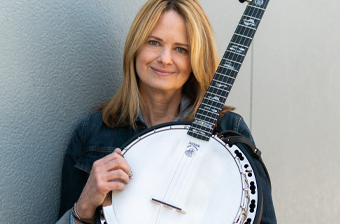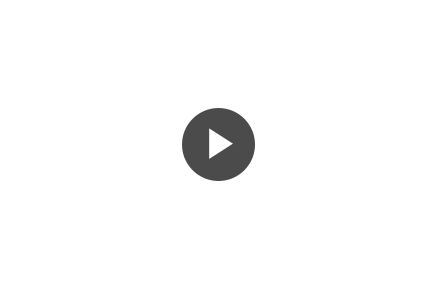 About On Banjo with Alison Brown
Unleash your inner banjo virtuoso and embark on a transformative musical journey with acclaimed banjoist Alison Brown. Welcome to the world of On Banjo with Alison Brown on ArtistWorks, where aspiring players of all levels can master the instrument and reach new heights of musical expression.
This online banjo course is designed to cater to all skill levels, from beginners looking to grasp the fundamentals to intermediate and advanced players seeking to expand their repertoires and hone their technical skills. Whether you aspire to play bluegrass, folk, Americana, or any other roots genre, Alison Brown's versatile teaching approach will equip you with the tools, techniques, and knowledge you need to excel.
One of the standout features of the On Banjo with Alison Brown course is the interactive video exchange platform. This unique system allows you to submit videos of your playing directly to Alison herself, who will provide personalized feedback, guidance, and encouragement. This invaluable one-on-one interaction ensures that you receive tailored instruction that caters to your specific needs, enabling you to progress rapidly and overcome any challenges you may encounter along the way.
Inside the course, you'll find an extensive library of high-definition video lessons covering a wide range of topics, including banjo basics, Scruggs-style licks, slides, hammer-ons, & pull-offs, playing back-up for bluegrass musicians, music theory, and much more. Each lesson is meticulously crafted, breaking down complex concepts into easily digestible segments, so you can learn at your own pace and build a solid foundation of skills.
In addition to the comprehensive video lessons, you'll gain access to a wealth of supplementary learning materials. These include downloadable tablature, backing tracks, and sheet music, allowing you to practice the techniques taught by Alison Brown in a variety of musical contexts.
Join a vibrant community of banjo enthusiasts from around the world through the course's active forum. Engage in discussions, seek advice, and connect with fellow learners who share your passion for the banjo. The supportive environment fosters a sense of camaraderie and provides an additional avenue for learning and growth.
Don't miss this incredible opportunity to learn from an iconic banjo virtuoso. Whether you're a beginner or an experienced player, the On Banjo with Alison Brown course on ArtistWorks will unlock your true potential and revolutionize the way you approach the banjo. So, grab your banjo, get pickin', and start your musical journey today!
---
About Video Exchange® Learning
What ultimately sets these banjo lessons apart from other offerings is the ability to submit a video for review using the ArtistWorks Video Exchange Learning® platform. Alison reviews each submission and records a video response, offering specific guidance to take your banjo playing to the next level. All students can access the Video Exchange library and watch each other's interactions with Alison. This library is constantly expanding and may contain the key to unlock your playing.
---
About Alison Brown
Alison Brown is one of the most multi-faceted minds on today's roots music scene. As a banjo player, she has thrown out the textbook when it comes to how the banjo is played, and the result is a sound that blends the rugged drive of bluegrass with the harmonic sensibilities of jazz, earning vast acclaim and a GRAMMY award in the process. Alison began her professional music career performing alongside Alison Krauss and Union Station, and Michelle Shocked before forming her own group, The Alison Brown Quartet, in 1993. Since then, Alison and her band have been winning over traditionalists and mainstream music fans alike with her unique style. They have toured extensively throughout the US and abroad with stops at some of music's most prestigious venues and festivals. Alison has recorded 12 critically-acclaimed solo albums and has received a GRAMMY and multiple GRAMMY nominations. She has also received the USA Artists Fellowship in Music and a Distinguished Achievement Award from the International Bluegrass Music Association. In addition, Alison is the co-founder of the internationally recognized roots music label Compass Records Group, which Billboard Magazine has called "one of the greatest independent labels of the last decade." When she's not on the road performing, Alison calls Nashville, TN her home and has been teaching at ArtistWorks since August 2023.
---
Banjo Lessons
Select a Plan:
Add to Cart
What's In This Plan
---
Unlimited Access to Lessons

Unlimited Access to Video Exchange Library

Up to 5 Video Submissions to Teacher

Music Theory Workshop

100s of banjo lessons at your own pace

All levels and styles of playing welcome

Slow Motion & Looping on videos
Get Free Sample Lessons
---
Enter your first name and email below and we'll send you free video lesson samples from this course, plus exclusive offers, updates on our courses, and more!