Bluegrass Guitar

with Chris Eldridge
Join the guitarist and founding member of Punch Brothers as he explores the building blocks of how music works. This guided path of bluegrass guitar lessons was hand-crafted by Chris himself and designed to take any level of player on a journey toward mastering guitar and acoustic music. Learn classic Bluegrass standards and some of Chris' original music, plus exercises, technique builders and a mindfullness for developing productive playing habits.
Fundamental guitar chords/scalesGuitar Tabs + Tracks
Phrasing Tools and ExercisesSoloing Techniques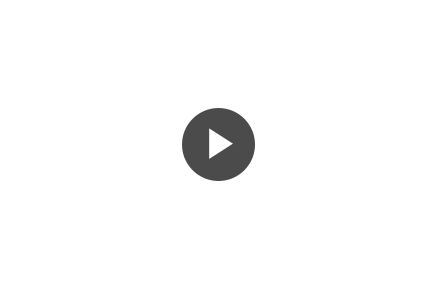 About Online Bluegrass Guitar Course with Chris Eldridge
Are you ready to dive into the captivating world of bluegrass guitar? Look no further! ArtistWorks proudly presents an extraordinary opportunity to learn from one of the finest bluegrass guitarists of our time – Chris Eldridge. With his virtuosic playing, deep understanding of the genre, and exceptional teaching abilities, Chris Eldridge is here to guide you on an incredible musical journey.
Welcome to the immersive online platform where you can learn at your own pace and elevate your bluegrass guitar skills from the comfort of your own home. Whether you're a beginner looking to develop a solid foundation or an intermediate player aiming to refine your technique, this comprehensive online course is designed to take your playing to new heights.
With over two decades of experience as a sought-after bluegrass guitarist and a member of the highly acclaimed Punch Brothers, Chris Eldridge brings a wealth of knowledge and expertise to the table. Now, you have the exclusive opportunity to learn directly from him through a meticulously crafted curriculum of video lessons, tailor-made for aspiring bluegrass guitarists like you.
From mastering essential bluegrass techniques, such as flatpicking, crosspicking, and alternate picking, to exploring the nuances of rhythm, chord progressions, and soloing, Chris Eldridge will walk you through every step of the way. Through his comprehensive approach, you'll not only develop technical proficiency but also gain a deeper understanding of the genre, its history, and its distinctive musical elements.
One of the most remarkable features of this online bluegrass guitar course is the interactive learning experience provided by the ArtistWorks platform. As a student, you'll have the opportunity to submit practice videos to Chris Eldridge, who will personally respond with detailed video feedback and insightful guidance. This one-on-one instruction ensures that you receive individual attention and personalized advice, creating a truly transformative learning experience.
In addition to the personalized feedback, you'll become part of a thriving online community of fellow bluegrass enthusiasts. Interact, collaborate, and engage with like-minded guitarists from all over the globe. Share your progress, exchange ideas, and receive support from both your peers and Chris Eldridge himself. This vibrant community fosters a sense of camaraderie and provides an invaluable source of inspiration and encouragement throughout your musical journey.
With the flexibility to access the course materials anytime, anywhere, and the ability to learn at your own pace, this online bluegrass guitar course is suitable for all levels of players. Whether you're a dedicated bluegrass aficionado or an adventurous guitarist looking to explore a new genre, Chris Eldridge's expertise and guidance will unlock your true potential and allow you to express yourself authentically through bluegrass music.
Don't miss out on this incredible opportunity to learn from one of the preeminent bluegrass guitarists of our time. Enroll in the online bluegrass guitar course with Chris Eldridge today, and embark on a transformative musical journey that will enhance your playing and ignite your passion for bluegrass. Get ready to pick your way through the rich tapestry of bluegrass music and become the guitarist you've always aspired to be!
---
About Video Exchange® Learning
What ultimately sets these bluegrass guitar lessons apart from other offerings is the ability to submit a video for review using the ArtistWorks Video Exchange Learning® platform. Chris reviews each submission and records a video response, offering specific guidance to take your playing to the next level. All students can access the Video Exchange library and watch each other's interactions with Chris. This library is constantly expanding and may contain the key to unlock your guitar playing skills.
---
About Chris Eldridge
Widely considered one of the premier acoustic guitarists of the modern era, Chris "Critter" Eldridge has cofounded and performed around the globe with some of the most prolific groups in the modern bluegrass scene. Most commonly known as the guitarist and co-founding member of the Grammy award-winning bluegrass outfit, Punch Brothers, Chris has brought his unique acoustic guitar stylings to a handful of bluegrass' most successful and influential groups, including acclaimed jamgrass quintet, The Infamous Stringdusters, seminal bluegrass group, The Seldom Scene, and Chris Thile's Live from Here radio show house band, to name a few. In addition to eight Grammy nominations to date and one Grammy win in 2018, Chris was named "Instrumentalist of the Year" by the Americana Music Association in 2019. Throughout his illustrious career, Chris has had the opportunity to work with some of the biggest names in pop, bluegrass, rock, and jazz, including Paul Simon, Renée Fleming, John Paul Jones, Marcus Mumford, Justin Timberlake, T-Bone Burnett, Jon Brion, Fiona Apple, The War and Treaty, Jerry Douglas, I'm With Her, and Del McCoury. He also performs in an acoustic duo alongside jazz guitar virtuoso Julian Lage. Like many world-class guitar players, Chris calls Nashville, TN his home and has been teaching at ArtistWorks since October 2021.
---
Bluegrass Guitar Lessons
Select a Plan:
Add to Cart
What's In This Plan:
---
Unlimited Access to Lessons

Unlimited Access to Video Exchange Library

Up to 5 Video Submissions to Teacher

Music Theory Workshop

100s of guitar lessons at your own pace

All levels and styles of playing welcome

Deep dive into bluegrass guitar
Get Free Sample Lessons
---
Enter your first name and email below and we'll send you free video lesson samples from this course, plus exclusive offers, updates on our courses, and more!