Classical Guitar

with Jason Vieaux
Jason Vieaux shares his teaching and performance experience in hundreds of online classical guitar lessons. Students in the guitar course have unlimited access to the video lessons, as well as guitar sheet music and other essentials like the Sor Studies and Carcassi method.
Respected classical method exercises
Intermediate to advanced repertoire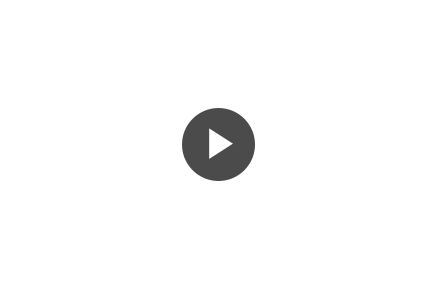 About Online Classical Guitar Course with Jason Vieaux
Immerse yourself in the timeless beauty and elegance of classical guitar with the esteemed Jason Vieaux. ArtistWorks proudly presents an extraordinary opportunity to learn from one of the world's preeminent classical guitarists and educators. Whether you're a beginner embarking on your musical journey or an experienced player seeking to refine your technique, this comprehensive online course is designed to take your classical guitar playing to new heights.
Welcome to a world-class online platform that allows you to learn at your own pace and explore the art of classical guitar from the comfort of your own home. With Jason Vieaux as your mentor, you'll gain exclusive access to a meticulously crafted curriculum of video lessons, providing you with the techniques, musicality, and interpretation skills required to become a masterful classical guitarist.
As the recipient of numerous accolades and renowned for his interpretive artistry and technical precision, Jason Vieaux brings a wealth of knowledge and expertise to this online course. Now, you have the exclusive opportunity to learn directly from him as he shares his unique insights, nuanced interpretations, and profound understanding of classical guitar.
From mastering classical guitar techniques, such as fingerstyle, arpeggios, and tremolo, to exploring repertoire spanning centuries, from Bach to modern composers, Jason Vieaux will guide you through each step of your musical journey. With his clear and engaging instruction, you'll develop a solid foundation and gain the skills necessary to express yourself with grace, precision, and musicality on the classical guitar.
One of the standout features of this online classical guitar course is the interactive learning experience facilitated by the ArtistWorks platform. As a student, you'll have the unique opportunity to submit practice videos to Jason Vieaux, who will provide personalized video feedback and guidance. Jason Vieaux has partnered with classical guitarist and associate professor of guitar at Shenandoah Conservatory, Colin Davin, to respond to each of his students' Video Exchanges. Together, these world-class musicians will provide the personal guidance and feedback you need to take your guitar playing to new heights! This invaluable one-on-one instruction ensures that you receive individual attention, allowing you to refine your technique, interpretive skills, and musical expression.
In addition to the personalized feedback, you'll become part of a vibrant online community of fellow classical guitar enthusiasts. Connect, collaborate, and engage with like-minded guitarists from around the world. Share your progress, exchange ideas, and receive support from both your peers and Jason Vieaux himself. This collaborative environment fosters a sense of camaraderie and provides an ongoing source of inspiration and encouragement throughout your musical journey.
With the convenience of learning on your own schedule and the flexibility to access the course materials anytime, anywhere, this online classical guitar course caters to players of all levels. Whether you're a dedicated classical music lover or an adventurous guitarist seeking to explore the richness of classical guitar, Jason Vieaux's expertise and guidance will unlock your potential and enable you to express yourself authentically through classical guitar.
Don't miss out on this extraordinary opportunity to learn from one of the preeminent classical guitarists of our time. Enroll in the online classical guitar course with Jason Vieaux today, and embark on a transformative musical journey that will enhance your playing and ignite your passion for classical music. Get ready to evoke beauty, capture emotion, and become the classical guitarist you've always aspired to be!
---
About Video Exchange® Learning
What ultimately sets these classical guitar lesson videos apart from other offerings is the ability to submit a video for review using the ArtistWorks Video Exchange Learning® platform. Jason reviews each submission and records a video response, offering specific guidance to take your classical guitar playing to the next level. All students can access the Video Exchange library and watch each other's interactions with Jason. This library is constantly expanding and may contain the key to unlock your playing.
---
About Jason Vieaux
When Jason Vieaux won the Guitar Foundation of America's International Competition he became one of the youngest stars of the classical guitar world. Jason has been an Artistic Ambassador of the US to Southeast Asia, a Naumburg Foundation Competition top prizewinner, a Cleveland Institute of Music Alumni Achievement Award recipient, a Salon di Virtuosi Career Grant winner, and a former NPR Young-Artist-in-Residence. As a recording artist Jason has 13 albums to his name, including Play which won a Grammy® for Best Classical Instrumental Solo in 2015. Jason, since 2012, has brought his love of classical music and teaching to ArtistWorks.
---
Classical Guitar Lessons
Classical Guitar Reference Topics
Intermediate Classical Guitar
Advanced Classical Guitar
The 5 Day Challenge -NEW!
Select a Plan:
Add to Cart
What's In This Plan
---
Unlimited Access to Lessons

Unlimited Access to Video Exchange Library

Up to 5 Video Submissions to Teacher

Music Theory Workshop

100s of guitar lessons at your own pace

All levels and styles of playing welcome

Slow Motion & Looping on videos
Get Free Sample Lessons
---
Enter your first name and email below and we'll send you free video lesson samples from this course, plus exclusive offers, updates on our courses, and more!