Classical Music Lessons
Our virtuoso classical teachers help you play like you knew you would.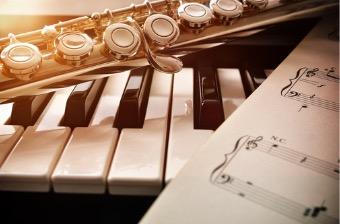 About Our Classical Lessons
10 virtuoso teachers have created hundreds of online classical music lessons for popular instruments. Each music lesson is filled with technique exercises that teach you how to play classical music.
Watch A Preview 
Classical Courses
Jason Vieaux




Classical Guitar

The Grammy® award winner, performer & noted professor teaches classical guitar lessons for all players.

Mike Block




Cello

The cello phenom breaks down jazz, bluegrass and classical styles from fundamental skills to ensemble playing.

Hugh Sung




Popular Piano

The sought-after accompanist & soloist teaches popular piano songs with an approachable method for everyone.

Richard Amoroso




Classical Violin

The Philadelphia Orchestra Violinist teaches essential skills for violin from bowing to vibrato for all players.

Christie Peery




Classical Piano

The renowned pianist shares essential piano practice and advanced piano techniques for everyone.

Caterina Lichtenberg




Classical Mandolin

The esteemed professor shares essential skills and techniques in online mandolin lessons for classical players.

Ricardo Morales




Clarinet

Principal Clarinetist with Philadelphia Orchestra teaches clarinet lessons on tone & technique for orchestra.

Jeffrey Khaner




Flute

Philadelphia Orchestra Principal Flutist builds strong flute technique with exercises, etudes & repertoire.

David Bilger




Trumpet

Philadelphia Orchestra Principal Trumpet shares essential techniques and trumpet sound development lessons.

William Caballero




French Horn

Principal French Horn, Pittsburgh Symphony created valuable lessons with exercises, orchestral excerpts & more.
Why Learn Music From ArtistWorks?
Start by learning about our unique Video Exchange Learning
Watch 

Learn music at your own pace, on your own schedule

Hundreds of Music Lessons, for all levels, from beginner to advanced.

Multiple popular instruments to choose from.

Play the video in slow motion and utilize video looping
Sign Up for a Free Lesson
Choose an instrument and style, and we'll send you free lessons that are tailored to your musical goals. You'll also receive exclusive discounts, news about our latest courses, and much more.