Beginner

Piano Lessons
Learn how to play your favorite popular and classical piano pieces from esteemed pianist and educator, Zachary Deak! Start your musical journey by learning basic piano scales, performance techniques, and beginner music theory through iconic piano music you know and love. These adult beginner piano lessons will quickly teach you everything needed to play your favorite music on the piano.
Popular & Classical Piano PiecesPiano Scales + Methods
Sheet Music + Study MaterialsBasic Music Theory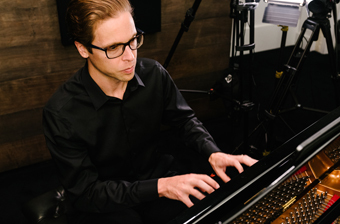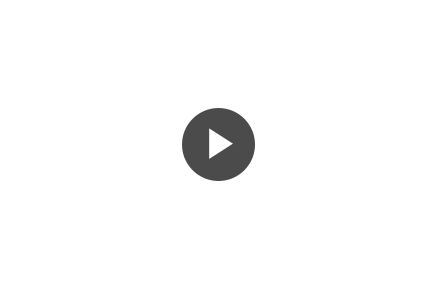 About Beginner Piano Lessons Online Course
Unlock your musical potential and embark on an incredible journey of piano mastery with Zachary Deak's Beginner Piano Lessons Online Course at ArtistWorks. Whether you're a complete beginner or someone looking to brush up on their piano skills, this comprehensive course is designed to provide you with a solid foundation and empower you to play the piano with confidence.
Led by renowned pianist and educator, Zachary Deak, this online course is an ideal choice for anyone eager to learn at their own pace, in the comfort of their own home. With a user-friendly interface and high-quality video lessons, you'll have access to a wealth of knowledge that will guide you from the very basics to learning how to play songs on piano.
What sets the Beginner Piano Lessons Online Course apart is the interactive nature of the learning experience. Unlike traditional online courses, ArtistWorks offers personalized instruction through Video Exchange®. This innovative feature allows you to submit practice videos to your instructor, who will then provide you with valuable feedback and guidance, tailored specifically to your progress and needs. This personalized attention ensures that you receive the support necessary to overcome any challenges and continue to grow as a pianist.
The course covers a wide range of topics, starting with essential music theory, note reading, and proper hand positioning. As you progress, you'll delve into scales, chords, and various playing styles, enabling you to tackle different genres and musical pieces with ease. From classical to pop, jazz to blues, this course equips you with the necessary skills to express yourself fluently across a broad spectrum of musical styles.
The Beginner Piano Lessons Online Course is accessible anytime, anywhere, making it perfect for individuals with busy schedules or those who prefer a flexible learning environment. Whether you're a teenager, an adult, or even a senior, it's never too late to embark on a musical adventure and discover the joy of playing the piano.
Join thousands of satisfied students who have already experienced the benefits of learning with ArtistWorks. Begin your journey today and unlock the artist within you with Zachary Deak's Beginner Piano Lessons Online Course. Sign up now and start playing beautiful melodies that will captivate both your heart and the hearts of others.
---
About Video Exchange® Learning
What ultimately sets these beginner piano lessons apart from other offerings is the ability to submit a video for review using the ArtistWorks Video Exchange Learning® platform. Zachary reviews each submission and records a video response- just for you! You'll learn how to play piano at your own pace, but guidance is at your fingertips. Progress checkpoint videos help you gauge your progress too.
---
About Zachary Deak
Assistant Professor of Piano and Musicology and Director of keyboard studies at Old Dominion University in Norfolk, Virginia, pianist Zachary Deak has dedicated his life to musical performance and education. A graduate of the prestigious École Normale de Musique de Paris and Royal College of Music in London, Zachary has performed as a soloist and chamber musician throughout the US, UK, France, Morocco, Portugal, and more. Zachary was also the 2012 recipient of the Hopkinson silver medal at the distinguished Chappell Medal Piano Competition and the Lucy Ann Jones Award during his time at the Royal College of Music. He earned a Doctorate in Piano Performance from the University of Southern California. Throughout his career, Zachary has studied and performed with revered pianists such as Murray Perahia, Maria Joao Pires, Dang Thai Son, Vladimir Feltsman, Alexander Korsantia, Marc Durand, and more. As a passionate educator, he has taught piano students of all ages and skill levels. Zachary has been teaching the "Beginner's Guide to Piano" course as part of our Adult Beginner series at ArtistWorks since December 2021.
---
Beginner's Guide to Piano Lessons
Zachary Deak Performances
Select a Plan:
Add to Cart
What's In This Plan
---
Unlimited Access to Lessons

Sample Video Exchanges

1 Video Submission to Teacher

Music Theory Workshop

100s of piano lessons at your own pace

Specifically geared to adult beginners

Easy Piano Lessons & Tunes
Get Free Sample Lessons
---
Enter your first name and email below and we'll send you free video lesson samples from this course, plus exclusive offers, updates on our courses, and more!