Press Room and News
ArtistWorks Press
| | |
| --- | --- |
| Star teachers create personalized online lessons at ArtistWorks | For Thirty Dollars Monthly, You Can Play Guitar Like Martin Taylor |
| Online orchestration: Renowned Musicians Teach via Online Exchanges | ArtistWorks' online lessons resonate with musicians and students |
| TECH SALAD SANDWICH: SLAP THE BASS WITH ARTISTWORKS ONLINE COURSES | Should Music Students Learn To Play Online? |
| | Napa company offers customized music classes online |
| Interview: Martin Taylor and Tommy Emmanuel: Duo de Swing | The Future of Classical Music Education? |
| Local business provides individualized online music lessons via video instruction | NAMM 2012: ArtistWorks Presents Next Generation of Music Lessons Online |
| Interview | David Butler: The Future of Music Education | Music for the Masses: Apps and Sites for Learning to Play Tunes |
Videos
China Central Television:
Feature on Online Music Lessons
Press Releases
About ArtistWorks
In 2008, former AOL executive technologist David Butler set out to finally master jazz guitar. With no acceptable teachers in his area, he built a revolutionary online system to enable anyone to get direct feedback from a master teacher anywhere in the world. Founded by David and former financial executive Patricia Butler, ArtistWorks, Inc. is the leader in a new generation of online learning platforms. This patented Video Exchange® Learning platform enables world-renowned artists and musicians to "teach the world" by presenting their artistic legacy in the form of HD video lessons and direct feedback to subscribing students - creating an innovative, two-way online learning experience.
About Video Exchange
Each school is built around a massive core lesson library that guides members from the fundamentals to advanced techniques. Whenever members have a question, ArtistWorks' patented Video Exchange Learning® technology allows members to submit practice videos and get personalized video responses from their expert mentor. Each video interaction between instructor and student is paired together on the site and made available for all members to learn from. These Video Exchanges form the basis of an ever growing, ever changing online learning experience that mimics a real classroom and provides the most convenient and effective way to learn online.
Founders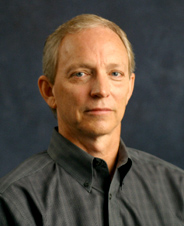 David Butler,
Chairman ArtistWorks, Inc
Born in Memphis, Tennessee and possessed at an early age with an interest in music and a talent for computers, David graduated from the University of Maryland in 1980 with a degree in Computer Science. After a diverse career in computers and technology that included satellite ground tracking stations and ocean floor mapping, in 1988 David joined Quantum Computer Services, later to be known as AOL. Leading a small team of programmers, David and his team wrote the original AOL 1.0 software. An eleven-year AOL career culminated in him becoming the VP of Technology and Strategy for the Technology Division.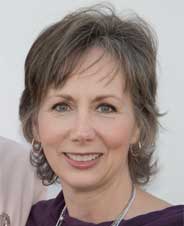 Patricia Butler,
CEO ArtistWorks, Inc
Born and raised in DuBois, Pennsylvania, Patricia earned a Bachelor's Degree from Pennsylvania State University in 1983. Working in the investment management field while continuing her flute studies with the late Julius Baker, Patricia rose to Assistant VP of Private Client Services at Merrill Lynch, a position she held until 1996. Patricia created the ArtistWorks business and financial model in 2008 and is the President of the company. Patricia's achievements today also include her accomplishments in the area of wine studies and viticulture. She received her Diploma with Merit from the Wine & Spirits Education Trust in London and is now enrolled in the prestigious Institute of Masters of Wine. She is a grower and vintner of Cabernet Franc in Napa California.